Upstaza, Gene Therapy for AADC Deficiency, Approved in UK
PTC's treatment for adults and children with rare disease also approved in EU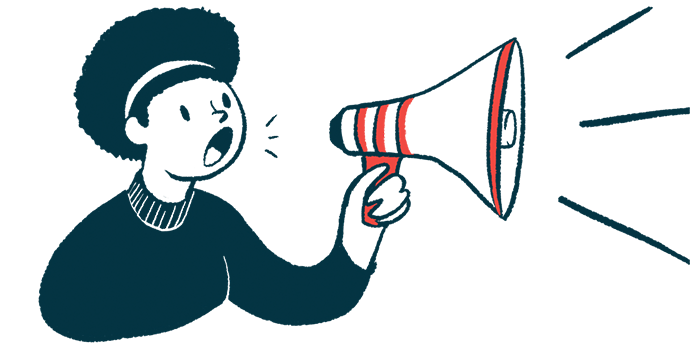 The gene therapy Upstaza (eladocagene exuparvovec) has been approved in the U.K. to treat adults and children, 18 months and older, with aromatic l-amino acid decarboxylase (AADC) deficiency.
This decision by the country's Medicines and Healthcare Products Regulatory Agency (MHRA) comes about four months after a similar approval by the European Commission, which opened Upstaza to patients across all 27 member states of the European Union, as well as Iceland, Norway, and Liechtenstein.
"We are thrilled with the MHRA's rapid authorization of Upstaza. Patients in the UK with AADC deficiency are one step closer to having access to a much-needed disease modifying therapy," Stuart Peltz, PhD, CEO of PTC Therapeutics, the therapy's developer, said in a company press release.
Gene therapy is 1st disease-modifying therapy for AADC deficiency
"Without treatment, most children born with AADC deficiency will have difficulty with their development and many of the symptoms can be distressing and life-threatening," said Kirsty Hoyle, CEO of Metabolic Support UK. "The approval of an AADC deficiency gene therapy in the UK will provide the opportunity to transform the prognosis for those born and living with this disease, and we are hopeful for access in the coming months."
PTC expects to file a regulatory application in the U.S. seeking Upstaza's approval by June 2023. The company is currently working with the Food and Drug Administration (FDA) to address the agency's request for additional data in support of the similarity between the therapy used in clinical trials and the commercial product.
AADC deficiency is caused by the lack of an enzyme called AADC due to mutations in the DDC gene. AADC is necessary for the production of the neurotransmitters dopamine and serotonin. Neurotransmitters are chemical messengers that enable communication between nerve cells.
Neurologic symptoms in patients include developmental delays, movement disorders, oculogyric crises, excessive sweating, sleeping difficulties, and behavior problems.
"The impact on those living with AADC and their communities is significant, with children facing frequent hospitalizations, emergency visits and requiring a multi-disciplinary team of highly trained specialists," Hoyle said.
Formerly known as PTC-AADC, Upstaza is administered directly into the brain and uses a modified and harmless adeno-associated virus to deliver a healthy version of the DDC gene to cells.
According to the company, it is the first disease-modifying treatment to be approved for AADC deficiency and the first approved brain-delivered gene therapy.
Upstaza's safety and efficacy were demonstrated in two open-label clinical trials in Taiwan (NCT01395641, NCT02926066) and in compassionate use programs involving eight children in Taiwan and two children in Europe.
Children with AADC deficiency who received the gene therapy showed improvements in motor and cognitive function as early as three months post-treatment, with benefits that were sustained for more than five years. Some children became able to walk without help, while one could run freely at five years post-treatment.
Upstaza also reduced potentially life-threatening symptoms. Treatment at younger ages was significantly associated with greater and faster motor symptom improvements.
Sleeplessness, irritability and dyskinesia — involuntary muscle movements — were the most commonly reported side effects.
Upstaza's approval "is another milestone towards our commitment to advance innovative treatments and improve outcomes for people living with rare diseases," Peltz said.