Genomenon, Nonprofits Team Up on Genomic Data for Rare Diseases
AI-driven genomics may drive precision medicine in AADC deficiency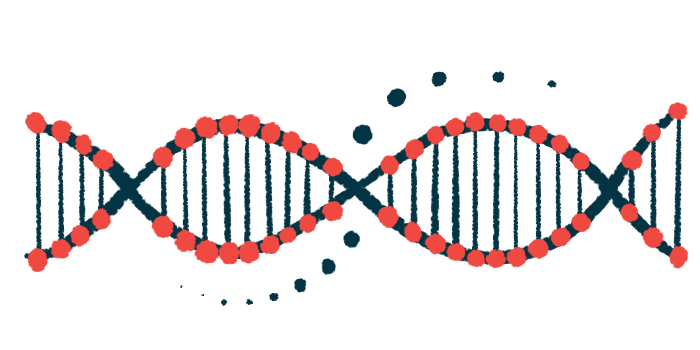 Genomenon, an artificial intelligence (AI)-driven genomics company, is teaming up with three disease research foundations to develop comprehensive genomic data on rare genetic neurodevelopmental disorders such as aromatic l-amino acid decarboxylase (AADC) deficiency.
The goal is to advance precision medicine — a form of medicine that uses information about a patient's own genomic landscape to improve disease diagnosis and treatment — in AADC deficiency and other disorders.
"We are honored to collaborate with COMBINEDBrain, SynGAP Research Fund, and SLC6A1 Connect," Mike Klein, CEO of Genomenon, said in a company press release.
Genomics is the study of a person's entire DNA makeup, including all of the individual's genes and how they interact with each other and with the environment.
Leveraging genomics is key to precision medicine, according to researchers. But finding relevant data about disease-specific genes and their mutations or variations is not always easy. A previous study by researchers at Genomenon found that traditional data sources are missing evidence for most of the gene variants encountered in the clinic.
Filling in the genomic data gap
Using its AI-driven Mastermind platform, Genomenon connects the dots between literature and patient DNA to fill the data gap and speed the path to clinical decision-making and treatment development.
According to the platform's page, Mastermind has 100 times more genomic data and 50 times more genetic variants than other sources. In addition, it can provide fast results on published evidence about specific genetic variants.
"By putting critical information at the fingertips of researchers and clinicians seeking diagnoses for their patients, this new venture represents a shared mission to ensure that no patient goes undiagnosed or untreated," Klein said.
Comprehensive disease-specific genomic data also can be used to identify which patients are most likely to respond to experimental treatments in clinical trials. Such information also can highlight available clinical trials and treatments to researchers or doctors at the moment of patient diagnosis.
"Our collaboration with Genomenon represents a big step toward finding a cure for genetic developmental disorders," said Terry Jo Bichell, PhD, the founder and executive director of COMBINEDBrain, a consortium of more than 30 neurodevelopmental rare disease foundations such as SynGAP Research Fund and SLC-6A1 Connect.
"We are excited for what the future holds," Bichell added.
Mike Graglia, the founder of the SynGAP Research Fund, said that "collaborations to improve the quality of life for patients and their families are essential to our fight for a cure."
Graglia started his foundation after his son was diagnosed with SYNGAP1, a rare neurodevelopmental disease that causes learning disabilities, seizures, and movement difficulties.
Amber Freed similarly founded SLC6A1 Connect after her son was diagnosed with SLC6A1, another rare neurodevelopmental disease.
"Countless scientists, clinicians, and researchers have worked toward a rare disease solution for decades," Freed said, adding, "Luckily for my son and other patients like him, the time to employ the technology is now."
AADC deficiency is a rare genetic neurodevelopmental disease characterized by symptoms such as developmental delays, movement disorders, excessive sweating, sleeping difficulties, and behavior problems.
It is caused by the lack of an enzyme called AADC, due to mutations in the DDC gene. The AADC enzyme is necessary for the production of dopamine and serotonin, two major chemical messengers in the brain.