Patients With Neurotransmitter Disorders Report Anxiety Troubles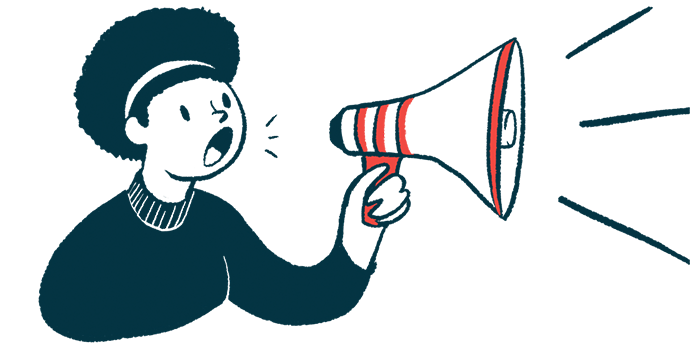 Anxiety and distractibility are among the most common problems reported by people living with AADC deficiency and other disorders that affect neurotransmitter production, according to a new study.
Results also highlighted that children with these conditions often view their quality of life more favorably than their parents do.
"A better understanding of the problems as perceived by families and patients promotes patient-centered care in which physician-patient-family discussions determine the goals of management and care," the researchers wrote.
The study, "Assessment of intellectual impairment, health-related quality of life, and behavioral phenotype in patients with neurotransmitter related disorders: Data from the iNTD registry," was published in the Journal of Inherited Metabolic Disease.
Neurotransmitters are the signaling molecules that brain cells use to communicate with each other and with the rest of the body. AADC deficiency is characterized by a lack of the AADC enzyme, which is necessary for making several important neurotransmitters like dopamine and serotonin.
AADC deficiency is one of a number of neurotransmitter deficiencies (NTDs), which are rare diseases in which the body is unable to properly make one or more neurotransmitters.
Here, an international team of researchers conducted analyses of the International Working Group on Neurotransmitter Related Disorders (iNTD) database, a worldwide database recording information on people with NTDs.
"By analyzing the comprehensive iNTD registry data set, we were able to review a larger cohort of patients with a variety of underlying diseases," the researchers wrote.
"Such analyses on large cohorts are particularly important in rare diseases to better understand the various aspects of these diseases, recognize them timely, and improve patient-care approaches," they added.
In total, the team identified 148 people with NTDs, of whom 25 (17%) had AADC deficiency. The patients were from all over the world, with most living in Europe or the U.S.
For 39 of the NTD patients, intelligence quotient (IQ) data was available. IQ is a generalized measure of reasoning ability; the average range is between 85 and 114, while scores of 70 or below are indicative of intellectual disability.
Among the 39 patients, the average IQ was 70. For the eight patients with AADC deficiency, the average IQ was 63.
Patients with primary monoamine NTDs — a group of NTDs that includes AADC deficiency — tended to have lower IQs than those with BH4 deficiencies (another group of NTDs), the researchers noted. These results "align with recognized patterns as related to disease severity," they wrote.
They also noted that, across diseases, patients who had experienced a longer diagnostic delay tended to have lower IQs. The team said that this finding "might partially be attributed to a delay in treatment initiation," but stressed that there was a lot of variability across patients, so drawing firm conclusions is difficult.
The scientists also analyzed data from 129 behavioral questionnaires — 87 completed by parents and 42 by patients themselves. The most common behavioral problems reported by parents were short attention (63.86%) and distractibility (59.52%), while the most common problem reported by patients was anxiety (46.34%), followed by distractibility (40%).
"Families and patients in the present sample placed short attention span and anxiety as troublesome behavioral characteristics," the researchers wrote. "To address these symptoms, personalized and patient- or family-centered psychotherapeutic approaches may be worthwhile for patients with NTDs."
Self-reported quality of life data was available from 49 patients and 15 parents. Patients themselves tended to rate their life quality much more positively than their parents did, the researchers wrote.
"Patients rated their QoL [quality of life] on average 10 points higher than their parents did in the overall view of all results," the researchers wrote, noting that this finding is consistent with other research on self- and parent-rated life quality in other developmental and neurological diseases.