'Life-changing' Gains Evident in Children Given PTC-AADC Gene Therapy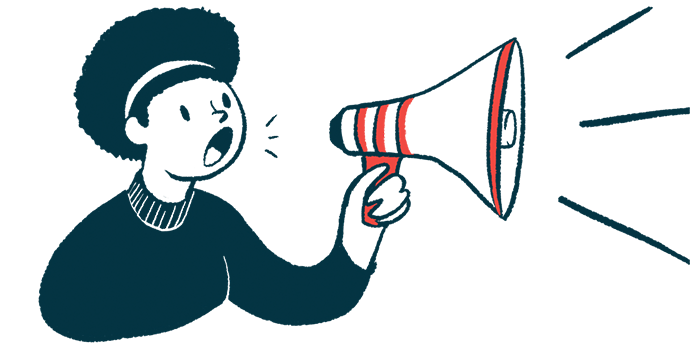 The investigational gene therapy PTC-AADC safely led to profound improvements in children with aromatic L-Amino acid decarboxylase (AADC) deficiency, which was sustained for up to 10 years, its developer, PTC Therapeutics, reported.
Treated children developed unheard of cognitive and language skills, and gains in motor function, holding up their head, standing or sitting with support, and communicating. They also had fewer respiratory infections, according to new analysis of five-year data.
These findings were presented in a series of posters at the 50th Child Neurology Society Annual Meeting, held in Boston from Sept. 29 to Oct. 2.
"The impact that this one-time gene therapy has had on children with AADC deficiency in these trials is truly life-changing," Paul Wuh-Liang Hwu, MD, PhD, at the National Taiwan University Hospital, said in a press release.
"We are encouraged by the strong safety profile and long-lasting effect seen with PTC-AADC, and how it has improved the lives of patients and their caregivers," added Hwu, an investigator in the trials.
There are currently no disease-modifying therapies for AADC deficiency, a genetic disease caused by a defective DDC gene, which stops the brain from making enough of the neurotransmitters — chemical messengers used by nerve cells to communicate with each other — serotonin and dopamine.
AADC deficiency leads to significant health issues, including developmental delays, infections, bone and heart complications, and other comorbidities that require a multidisciplinary team of specialists.
Most children with the condition are unable to lift their heads, sit or stand, and cannot speak, requiring many hours of at-home care that affects a family physically, emotionally, and financially.
PTC-AADC gene therapy uses an engineered virus to deliver a healthy copy of the DDC gene directly to the putamen, an area in the brain where dopamine is mostly utilized, which corrects the genetic defect.
The posters shared new five-year results from a Phase 1/2 trial (NCT01395641), a Phase 2 trial (NCT02926066), and a compassionate use study; a total of 25 children received a single infusion of PTC-AADC in these studies and were followed by investigators.
Sustained improvements in motor development were seen in children from the age of 3 months. Some of these children gained the ability to sit unassisted or sit with support.
Compared to before treatment, language and cognitive skills also improved significantly, as measured by Bayley-III scores, reflecting the development of infants and toddlers. Treated children were able to understand their caregivers and express their needs.
The number of lung infections also declined from an average of 2.4 per year at 12 months post-treatment, to 0.6 per year after two years, and 0.3 per year at five years.
Almost all children given the gene therapy went from below the third weight percentile before treatment to age-appropriate weight gains 12 months later.
"The transformations we are seeing in the children are remarkable, as they could not even lift their heads before treatment," said Stuart Peltz, PhD, CEO of PTC Therapeutics. "Treatment with PTC-AADC is restoring dopamine production, which leads to the children now being able to sit, roll over, stand and walk. They are also able to communicate, and gain both weight and strength.
"We believe these results show its potential as a transformational therapy for the AADC patients and their families," Peltz added.
The gene therapy is under review for approval by the European regulatory agency, with a decision expected later this year. PTC plans to submit an application to the U.S. Food and Drug Administration by the end of this year.