PTC, Invitae Launch Free Genetic Testing to Improve AADC, Other Diagnoses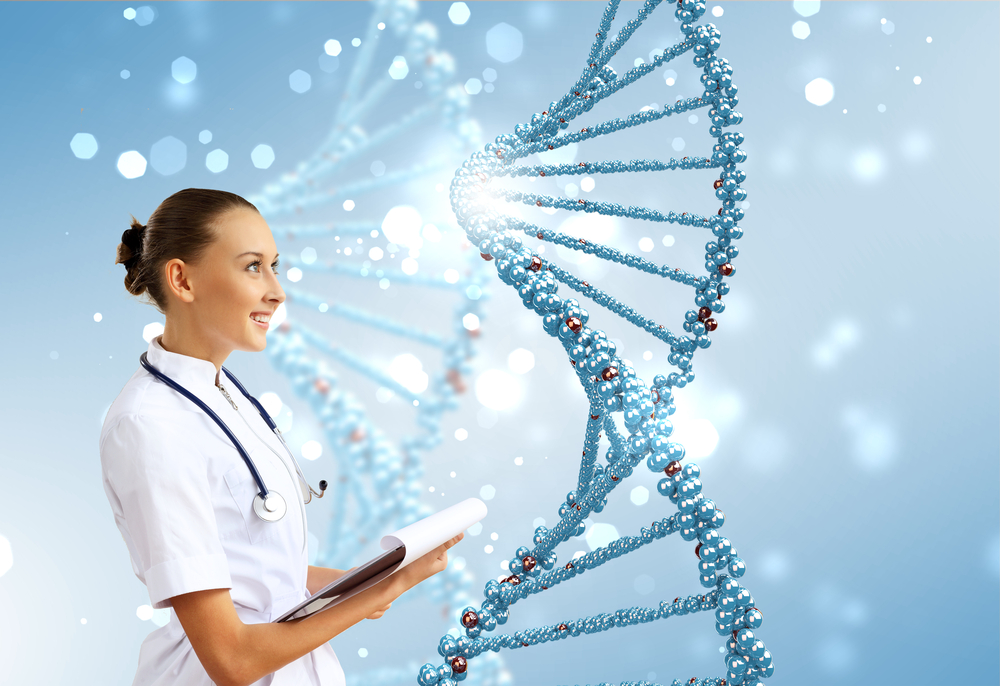 PTC Therapeutics and Invitae have partnered to launch a free genetic testing program that helps diagnose neurotransmitter disorders, including aromatic l-amino acid decarboxylase (AADC) deficiency, in people who are suspected of having such conditions.
Called PTC PINPOINT, the program is designed to ensure expedient and accurate testing for these diseases, in order to begin the treatment process as early as possible. The ultimate goal, according to the companies, is improving patient outcomes.
"Genetic testing can expedite making an accurate diagnosis, facilitate earlier interventions, allow genetic counseling of family members, and support clinical research into neurotransmitter disorders," Robert Nussbaum, MD, chief medical officer of Invitae, said in a press release.
"Early testing is essential, as many neurodegenerative diseases have similar clinical presentations but will likely differ in which treatment is appropriate once they become available," Nussbaum said. "Furthermore, there is ample experience with other rare neurodegenerative disorders that outcomes will most likely be better the sooner treatment is started."
The partnership behind PTC PINPOINT brings together the expertise of PTC, a biopharmaceutical that specializes in developing treatments for rare diseases such as neurotransmitter disorders, and Invitae, a medical genetics company specializing in genetic testing.
By working together, the two companies are able to offer the PINPOINT test at no charge to patients.
"We have joined forces with Invitae to eliminate financial barriers to genetic testing for patients with neurotransmitter disorders," said Stuart Peltz, PhD, CEO of PTC.
Of note, neurotransmitters, often referred to as the body's chemical messengers, are the molecules that transmit messages between nerve cells, or from nerve cells to muscles.
The PTC PINPOINT program will use the Invitae Neurotransmitter Disorders Panel, a test that can identify 37 genes associated with neurotransmitter-related conditions.
These conditions include AADC deficiency, as well as tyrosine hydroxylase (TH) deficiency, dopamine beta-hydroxylase deficiency, and other diseases that affect the metabolism and movement of neurotransmitters.
Healthcare providers for patients in the U.S. with suspected neurotransmitter conditions can order the PINPOINT test; more details are available here.
Further, if the test indicates the presence of a genetic condition, all blood relatives of the patient are subsequently eligible to receive family variant testing. Such testing will determine whether they have the same genetic variant identified in the original patient.
Additionally, following the test, patients are eligible to enroll in a genetic counseling service to help interpret the PINPOINT test results. This service is being offered by GeneMatters, a genetic counseling company, and is also available at no charge to the patient thanks to sponsorship from Invitae.
Because some neurotransmitter conditions are considered genetically heterogeneous, meaning that they can be caused by a defect in a number of genes, proper genetic testing and counseling are necessary to inform healthcare decisions, the companies said.
In some cases, there are treatment options and/or clinical trials available for patients. For example, PTC is currently developing a new gene therapy treatment option for AADC deficiency, using adenovirus vectors to deliver normal copies of the dopa decarboxylase (DDC) gene, which is mutated in AADC.
"Genetic testing programs in rare disorders are crucial for more rapid and accurate diagnosis so that patients can be identified early and receive treatment as young as possible," Peltz said. "The PINPOINT program includes genetic testing for patients [with] AADC deficiency, a genetic disorder for which PTC is developing an innovative gene therapy."
By offering the PTC PINPOINT test to patients at no cost, PTC and Invitae aim to expedite diagnosis, support the development of treatments, and improve the lives of patients by starting treatment as soon as possible.